MTV Mood Swing: Case Study
Teens are living, breathing and sharing emotions like no other moment in history. The insights that we gain from them are reflected through our branding: It's branding based on emotions.
In every platform where MTV lives there is a series of invaders, logos, backgrounds and idents with changing moods that will guide you through Mood Swing. The final global delivery included more than a thousand assets so that each region can customize them according to their particular needs such as insights or language.
Challenge
To achieve a Case Study able to reflect a rebranding, both immense and incredible, in less than two minutes.
Accolades
CLIO 2018: Gold Winner – Television/Streaming: Brand Identity​​​​​​​​​​​​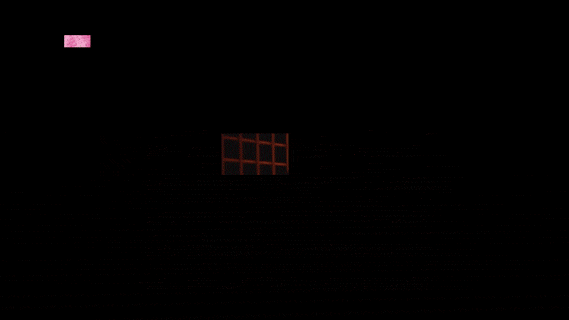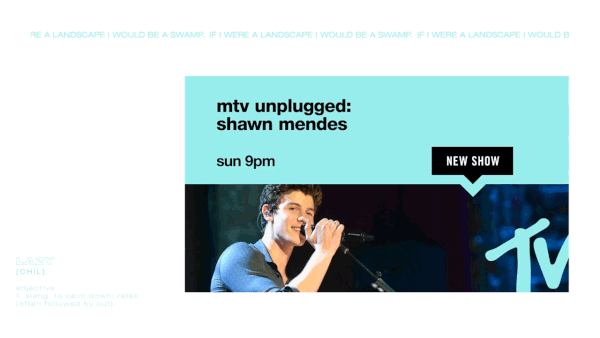 Case Study

My role: search, design and animation
Creative Director Maxi Borrego
Art Director and editor Carlos Mendez
Mix Ahre Studio

MTV Networks - Buenos Aires, Argentina 2018
Mood Swing - MTV World Creative Studio

VP Creative Director : Sean Saylor – Brand Creative Director: Maxi Borrego – Operations & Production Director: Delfina Chiesa - Creative Lead: Fran Casais – Design Lead: Charlx Alemañy – Creative Team: Carlos Mendez, Sol Astolfi –Designers: Nacho Varone, Mili Fiuza – Producer: Camila Gonzalez Navedo - Live-Action: Production Company: Pandora –Director: Leo Adeff –Executive Producer: Merlí Freixas –Producer: Adría Pautiví
Gfx:  Builders Club – Device – Randy Cano – Antoni Tudisco – DIA Studio – Fede Maksimiuk - Sound: Father Co.
MTV Networks - Buenos Aires, Argentina 2018